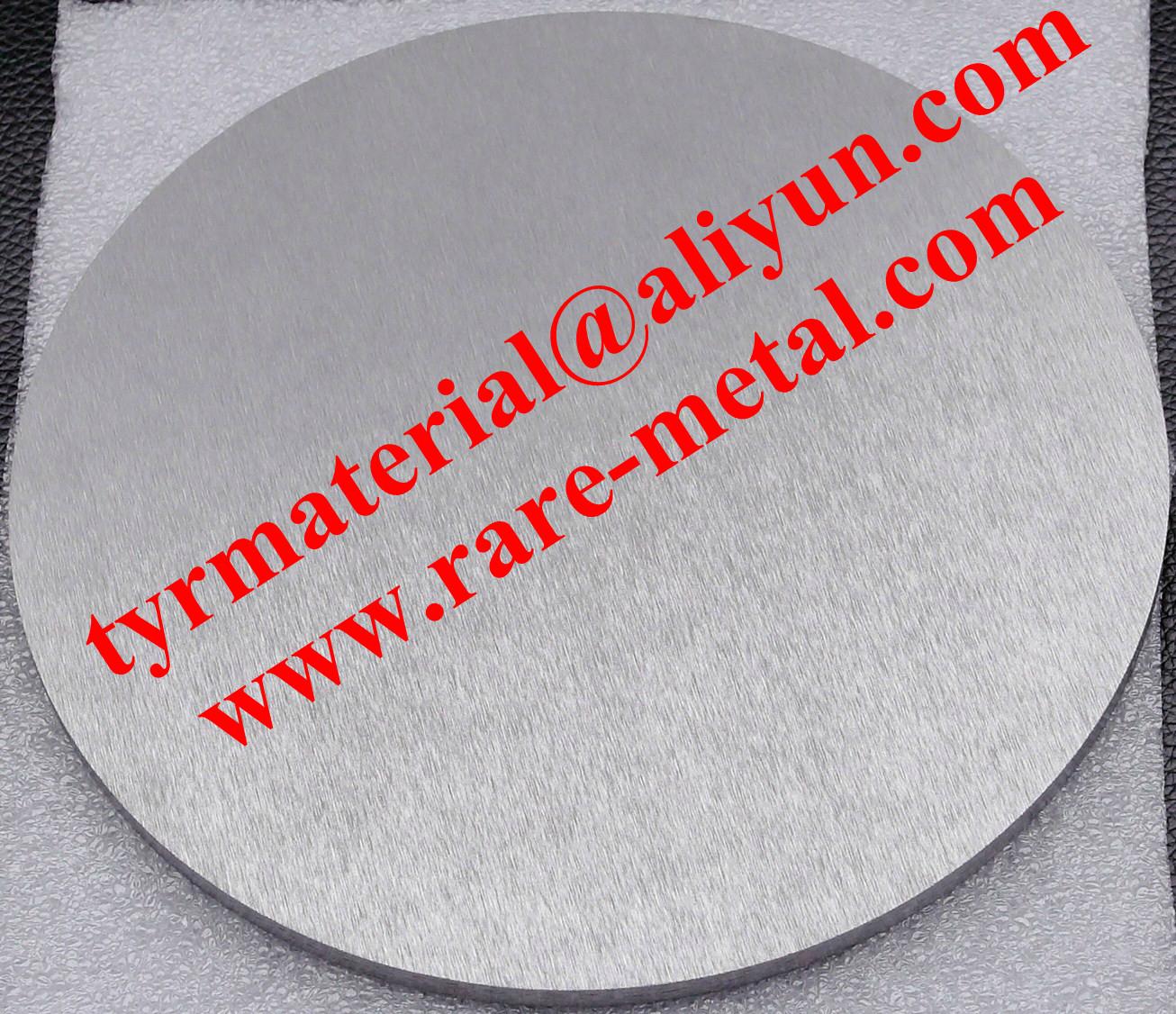 Geranium Antimony Telluride GeSbTe GST alloy target used in rewritable optical
Model No.︰
GeSbTe
Brand Name︰
TYR
Country of Origin︰
China
Unit Price︰
US $ 500 / pc
Minimum Order︰
1 pc
Product Description
Geranium Antimony Telluride (GeSbTe) GST alloy sputtering targets
Purity: 99.99%
​Comoposition: Ge/Sb/Te=1/1/1at, Ge/Sb/Te=2/2/5at, and made by request.
Shape: Discs, disks, step disk, delta, plate, sheets or made per drawing
Diameter: 355.6mm (14") max.
Single piece Size: Length:<500mm, Width: <250mm, thickness:="">1mm, if larger size than this, we can do it as Tiles joint by 45 degree or 90 degree
Made sputtering targets method: hot pressing (HP), hot/cold isostatic pressing (HIP, CIP), and vacuum melting, vacuum sintering
GeSbTe (germanium-antimony-tellurium or GST) is a phase-change material from the group of chalcogenide glasses used in rewritable optical discs and phase-change memory applications. It is often used in rewritable DVDs. New phase-change memories are possible using n-doped GeSbTe semiconductor. The melting point of the alloy is about 600 °C (900 K) and the crystallization temperature is between 100 and 150 °C.
Applications in phase-change memory​, Threshold switching​, Nano-timescale phase change​, Nucleation-domination versus growth-domination
We also supply below Telluride sputtering target material:
Arsenic Telluride , As2Te3 target
Antimony Telluride, SbTe, Sb2Te3 target
Bismuth Telluride , Bi2Te3, BiTe target
Bismuth Antimony Telluride , Bi-Sb-Te target
Cadmium Telluride, CdTe target
Copper Telluride , CuTe, Cu2Te target
Gallium Telluride , GaTe target
Geranium Telluride , GeTe target
Geranium Antimony Telluride , Ge-Sb-Te target
Lead Telluride , PbTe target
Tin Telluride, SnTe target
Molybdenum Telluride, MoTe2 target
Niobium Telluride, NbTe2 target
Silver Telluride, Ag2Te target
Tantalum Telluride, TaTe2 target
Tungsten Telluride , WTe2, sputtering target
Zinc Telluride , ZnTe target
Label︰ Geranium Antimony Telluride GeSbTe sputtering targets
Related Products