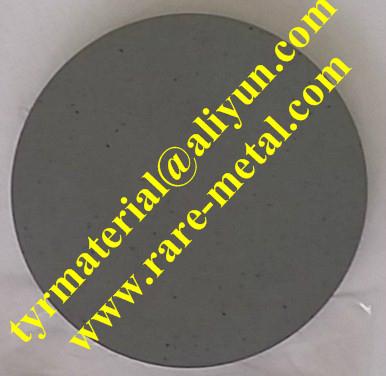 Molybdenum sulfide MoS2 sputtering target use in thin film coating CAS 1317-33-5
Model No.︰
MoS2
Brand Name︰
TYR
Country of Origin︰
China
Unit Price︰
US $ 200 / pc
Minimum Order︰
1 pc
Product Description
Molybdenum Sulfide (MoS2) Ceramic sputtering target
Purity: 99.9%
Molar mass: 160.07 g/mol
Density: 4.8 g/cm3, solid
Melting point: 1185°C ​
Shape: Discs, disks, step disk, delta, plate, sheets or made per drawing
Diameter: 355.6mm (14") max.
Single piece Size: Length: <500mm, Width: <250mm, Thickness: >1mm, if larger size than this, we can do it as Tiles joint by 45 degree or 90 degree
Made sputtering targets method: hot pressing (HP), hot/cold isostatic pressing (HIP, CIP), and vacuum melting, vacuum sintering
We also supply beow Sulfide Ceramic sputtering target :
Iron Sulfide FeS, FeS2 99.9%
Manganese Sulfide MnS2 99.9%
Niobium Sulfide NbS2 99.9%
Tungsten Sulfur WS2 99.9%
Zinc Sulfide ZnS 99.99%
Cadmium Sulfide CdS 99.99%, 99.99%
Molybdenum Sulfide MoS2 99.9%
Tin Sulfide SnS, SnS2 99.99%, 99.999%
Antimony Sulfide Sb2S3 99.99%
Lead Sulfide PbS 99.99%
Copper Sulfide CuS, Cu2S 99.99%
Germanium Copper Sulfide Ge-Cu-S 99.99%
Germanium Sulfide GeS 99.99%
Copper Zinc Tin Sulfide Cu2ZnSnS4 99.99%
Lithium Sulfide LiS2 99.99%
Indium Sulfide In2S3 99.99%
Silver Sulfide Ag2S 99.99%

We have only listed the more popular material.
Please feel free contact us with any special requirements at any times, we will get back for you ASAP.

Label︰ Molybdenum sulfide MoS2 sputtering target
Product Image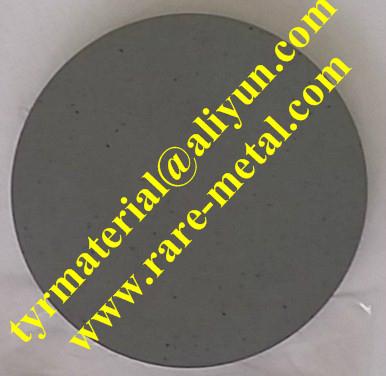 Molybdenum sulfide MoS2 sputtering target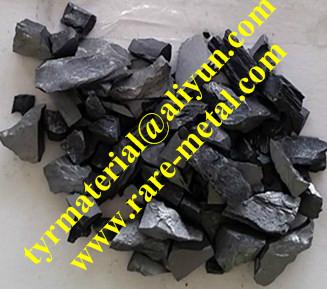 Molybdenum sulfide MoS2 evaporation material
Related Products