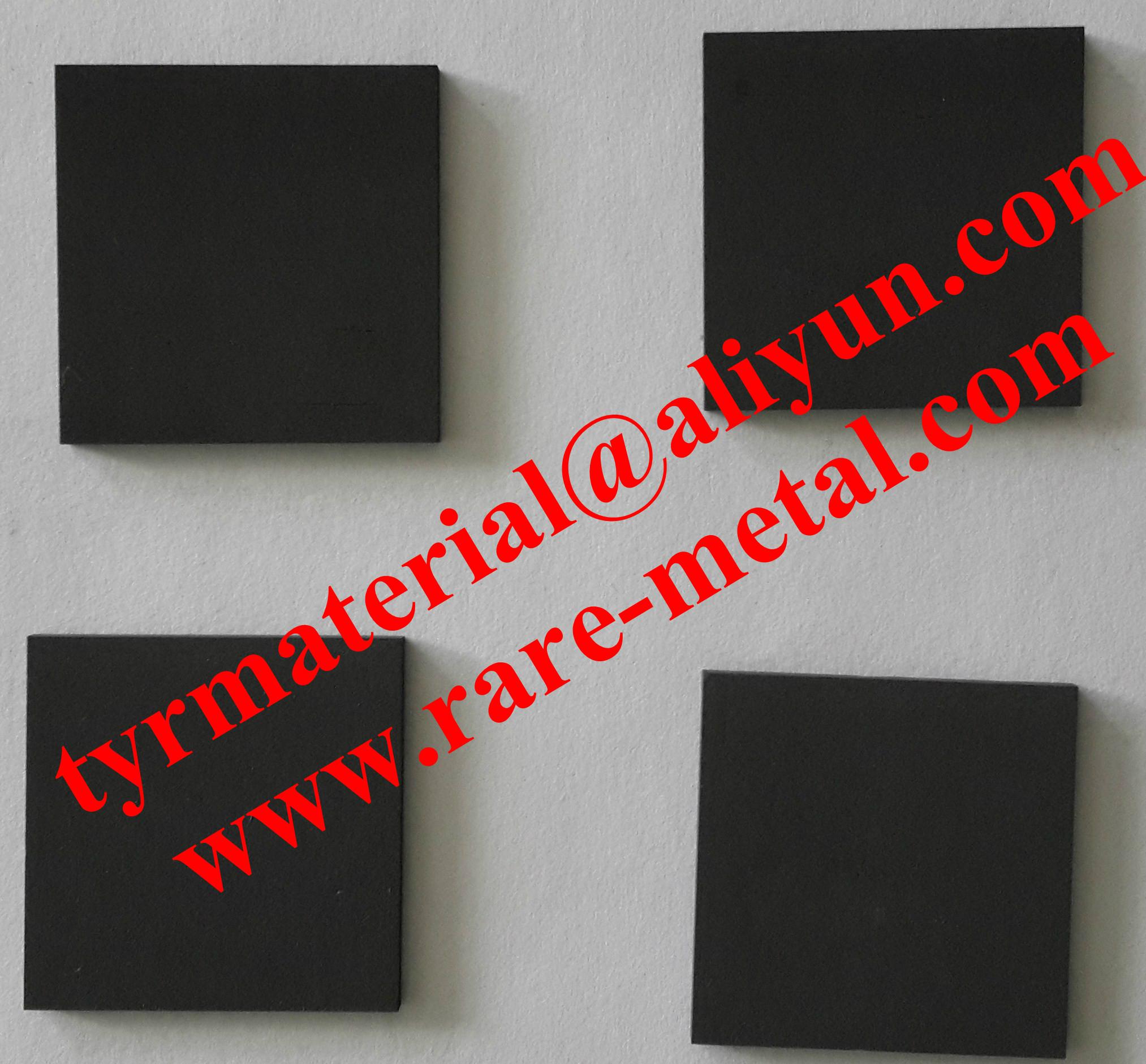 Boron carbide (B4C) Sputtering target CAS 12069-32-8
Model No.︰
-
Brand Name︰
TYR
Country of Origin︰
China
Unit Price︰
US $ 200 / pc
Minimum Order︰
1 pc
Product Description
Boron carbide (B4C) sputtering targets
Purity: 99.5%
Sputtering Targets : Diameter: 355.6mm (14") max.
Single piece Size: Length: <254mm, Width: <127mm, Thickness: >1mm,
if larger size than this, we can do it as Tiles joint by 45 degree or 90 degree
Boron carbide (chemical formula approximately B4C) is an extremely hard boron–carbon ceramic, and covalent material used in tank armor, bulletproof vests, engine sabotage powders, as well as numerous industrial applications. With a Vickers Hardness of >30 GPa, it is one of the hardest known materials, behind cubic boron nitride and diamond.
Boron carbide is a semiconductor, with electronic properties dominated by hopping-type transport.The energy band gap depends on composition as well as the degree of order. The band gap is estimated at 2.09 eV, with multiple mid-bandgap states which complicate the photoluminescence spectrum. The material is typically p-type.
Application:
Padlocks
Personal and vehicle anti-ballistic armor plating.
Grit blasting nozzles.
High-pressure water jet cutter nozzles.
Scratch and wear resistant coatings.
Cutting tools and dies.
Abrasives.
Neutron absorber in nuclear reactors.
Metal matrix composites.
High energy fuel for solid fuel Ramjets Zip_fuel.
In brake linings of vehicles
Molar mass: 55.255 g/mol
Density: 2.52 g/cm3, solid.
Melting point: 2,763 °C (5,005 °F; 3,036 K)
Boiling point: 3,500 °C (6,330 °F; 3,770 K
We also supply below carbide sputtering targets material:

Chromium Carbide Cr2C3, CrC

Hafnium Carbide HfC

Niobium Carbide NbC

Silicide Carbide SiC

Tantalum Carbide TaC

Titanium Carbide TiC

Tungsten Carbide WC

Vanadium Carbide VC

Zirconium Carbide ZrC

Tantalum Hafnium Carbide Ta4HfC5

Label︰ Boron carbide (B4C) Sputtering target
Related Products