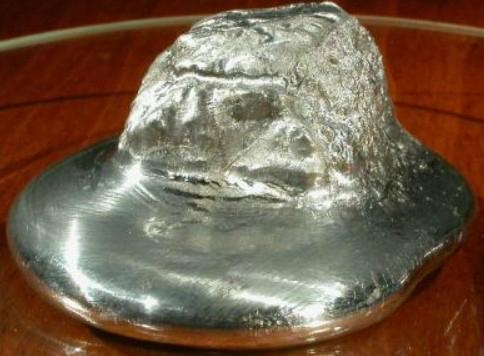 Gallium, Ga metal
Model No.︰
-
Brand Name︰
TYR
Country of Origin︰
China
Unit Price︰
US $ 700 / pc
Minimum Order︰
1 pc
Product Description
Gallium, Ga CAS: 7440-55-3
Gallium, Ga product list from TYR as following:
High pure Gallium, Ga metal, purity: 99.99%, ingot
Gallium Alloy Sputtering targets: purity: 99.99%, Cu-Ga, In-Ga, Ga-Sb, Ga-Se, In-Ga-Sn alloy e.t.c, Size: max. 355.6mm (14 inch) , Length: 250mm x Width 200mm x thickness 20mm max., Shape: Discs, disks, step disk, delta, plate, sheets or made per drawing
Gallium Alloy Evaporating coating material: purity: 99.99%, Size: 8 x 6, 10 x 8, 1-6mm or made per requested, Shape: Sintered pieces, tablets, chunks, pellets e.t.c,
Gallium is a soft silvery metal, and elemental gallium is a brittle solid at low temperatures. since it melts at the temperature of about 29.76 °C (85.57 °F), gallium was used primarily as an agent to make alloys that melt at low temperatures. Then, gallium became useful in semiconductors, including as a dopant.
Applications: Semiconductors, Galinstan and other alloys, Biomedical applications, Radiogallium salts,
gallium is used in electronics. Gallium arsenide, the primary chemical compound of gallium in electronics, is used in microwave circuits, high-speed switching circuits, and infrared circuits. Gallium nitride and indium gallium nitride, minority semiconductor uses, produce blue and violet light-emitting diodes (LEDs) and diode lasers.
specification︰ gallium metal ingot, gallium alloy sputtering target
Related Products