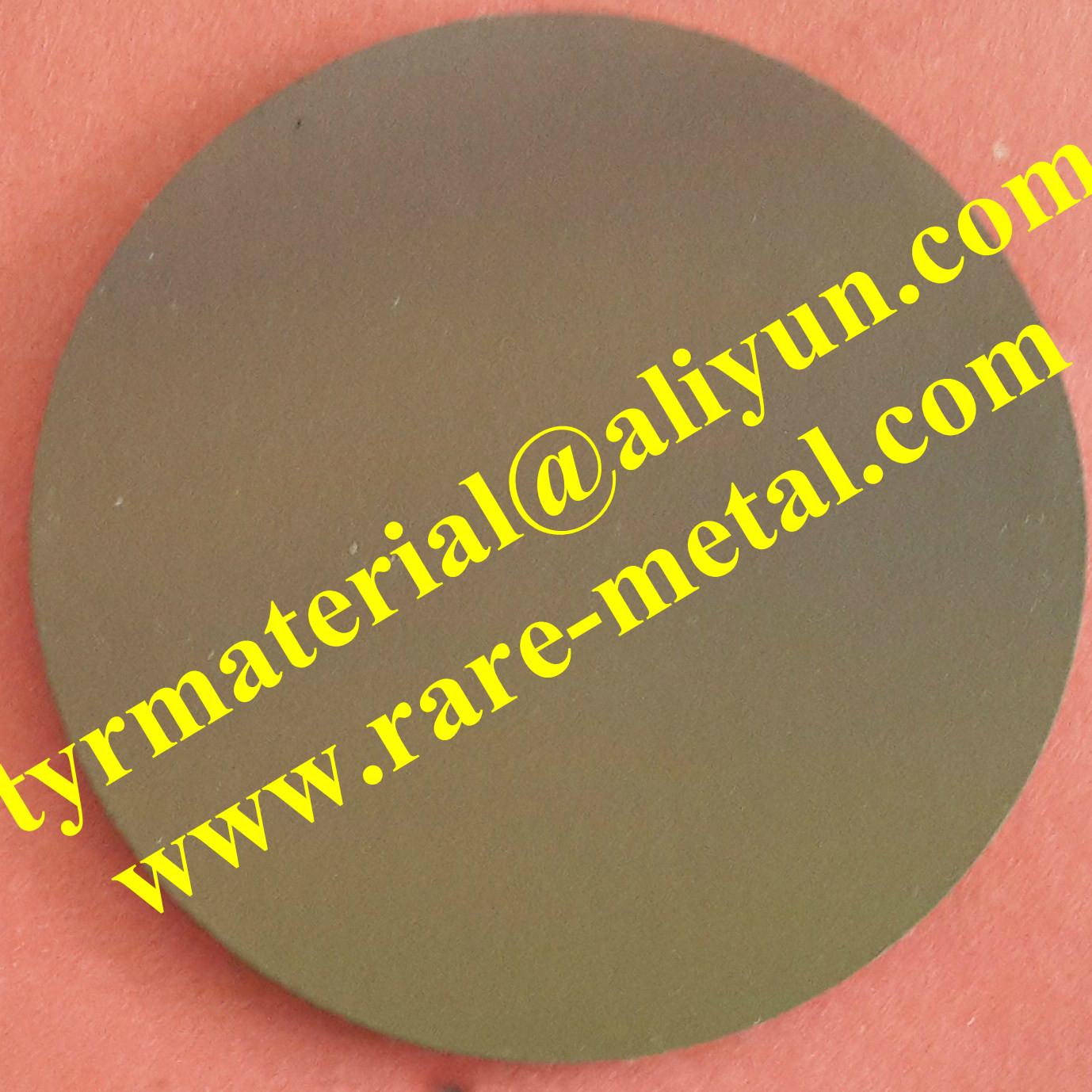 Cadmium Selenide CdSe sputtering targets CAS 1306-24-7
Model No.︰
CdSe
Brand Name︰
TYR
Country of Origin︰
China
Unit Price︰
US $ 200 / pc
Minimum Order︰
1 pc
Product Description
Cadmium Selenide, CdSe Sputtering targets
Purity: 99.99%
Shape: Discs, disks, step disk, delta, plate, sheets or made per drawing
Diameter: 355.6mm (14") max.
Single piece Size: Length:<500mm, Width: <250mm, thickness:="">1mm, if larger size than this, we can do it as Tiles joint by 45 degree or 90 degree
Made sputtering targets method: hot pressing (HP), hot/cold isostatic pressing (HIP, CIP), and vacuum melting, vacuum sintering
Molar mass 191.37 g mol−1, Appearance Black, translucent, adamantine crystals , Odor Odorless ,
Density 5.816 g/cm3 , Melting point: 1268 oC
It is a yellow-orange solid that is classified as a II-VI semiconductor of the n-type. Much of the current
research on cadmium selenide is focused on its nanoparticles.
The transition starts at about 130 °C, and at 700 °C it completes within a day
Applications
CdSe material is transparent to infra-red (IR) light and has seen limited use photoresistors and
in windows for instruments utilizing IR light. The material is also highly luminescent
We also supply below Selenide Ceramic sputtering target
Aluminum Selenide , Al2Se3 target
Antimony Selenide , Sb2Se3 target
Arsenic Selenide , As2Se3 target
Bismuth Selenide, Bi2Se3 target
Cadmium Selenide , CdSe target
Copper Selenide, CuSe, Cu2Se target
Gallium Selenide, Ga2Se3 target
Gernium Selenide, GeSe target
Indium Selenide, In2Se3 target
Lead Selenide, PbSe target
Molybdenum Selenide, MoSe2 target
Manganese Selenide, MnSe target
Niobium Selenide , NbSe2 target
Tantalum Selenide , TaSe2 target
Tungsten Selenide , WSe2 target
Zinc Selenide , ZnSe target
Label︰ Cadmium Selenide CdSe sputtering targets
Related Products